Agora que o trailer de Vingadores: Guerra Infinita foi lançado, parece que podemos esperar ver muitas mercadorias maravilhosas do filme! A primeira onda chegou na forma de figuras colecionáveis  que são surpreendentemente detalhados e realmente muito legal. Como você verá clicando abaixo, eles apresentam as semelhanças do personagem, como Homem Aranha, Thanos,Homem de Ferro, Hulk e o agora Groot, um pouco mais antigo.
Há uma longa lista de outros personagens que poderiam ter sido escolhidos e será interessante ver se a maioria das mercadorias acabam girando em torno desse lote. Isso faria sentido se esse fosse o caso de qualquer maneira.
homem Aranha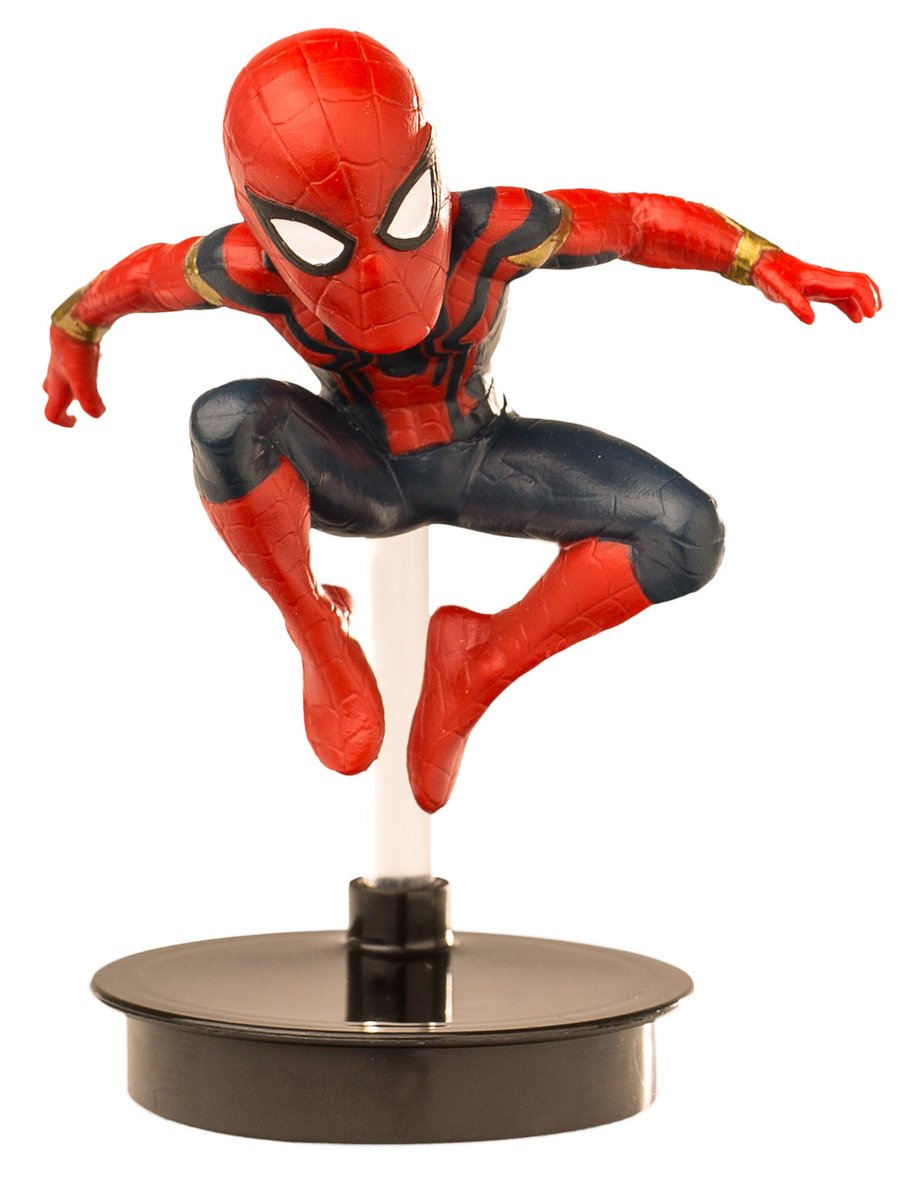 O terno realmente não parece tão diferente da versão de De Volta ao Lar, mas isso é provavelmente porque o plástico não consegue superar o quão brilhante é! De qualquer forma, é justo dizer que esta é uma boa indicação de que o wall-crawler vai se parecer muito impressionante como uma figura de ação.
Thanos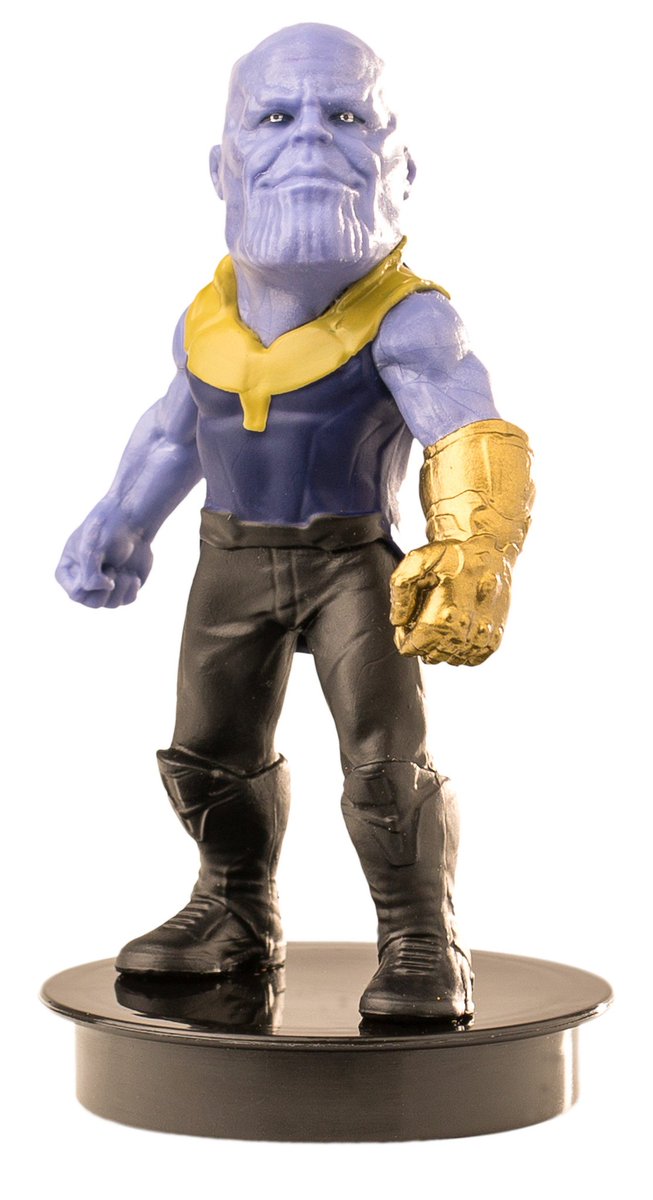 A cabeça de Thanos, obviamente, não será tão grande em Guerra Infinita rsrs
Groot Adolescente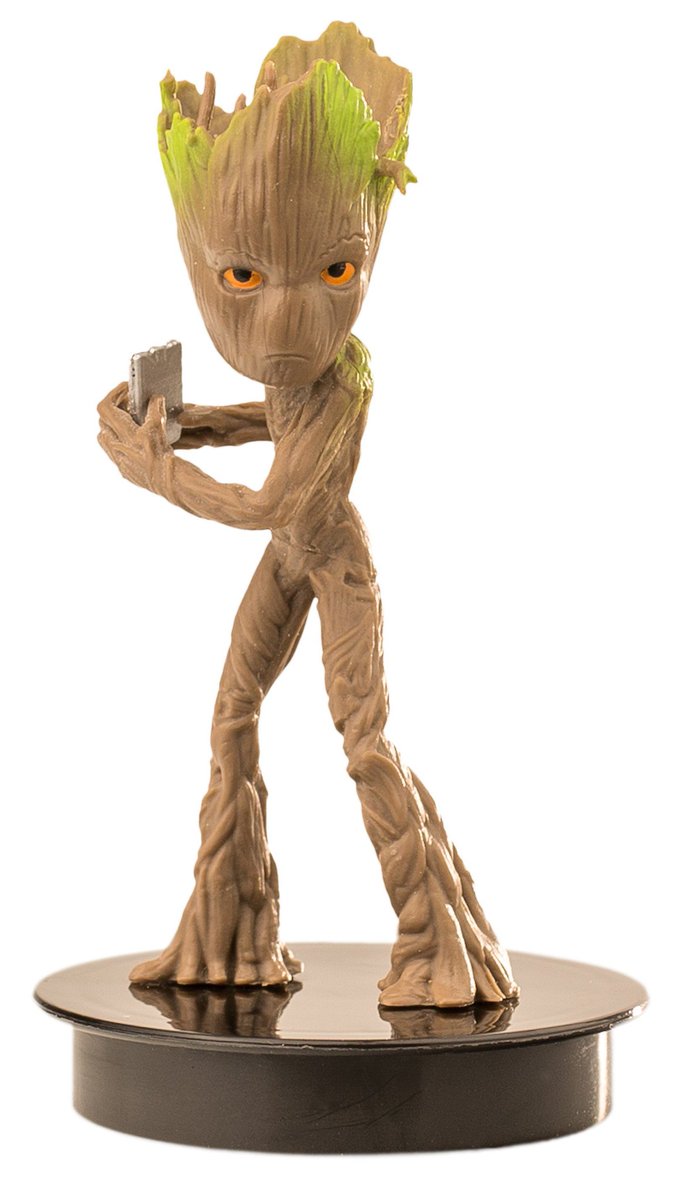 Adolescente Groot não parece nada tão alegre como quando era um bebê e é interessante ver que ele ainda tem esse dispositivo de jogo
Homem de Ferro & The Hulk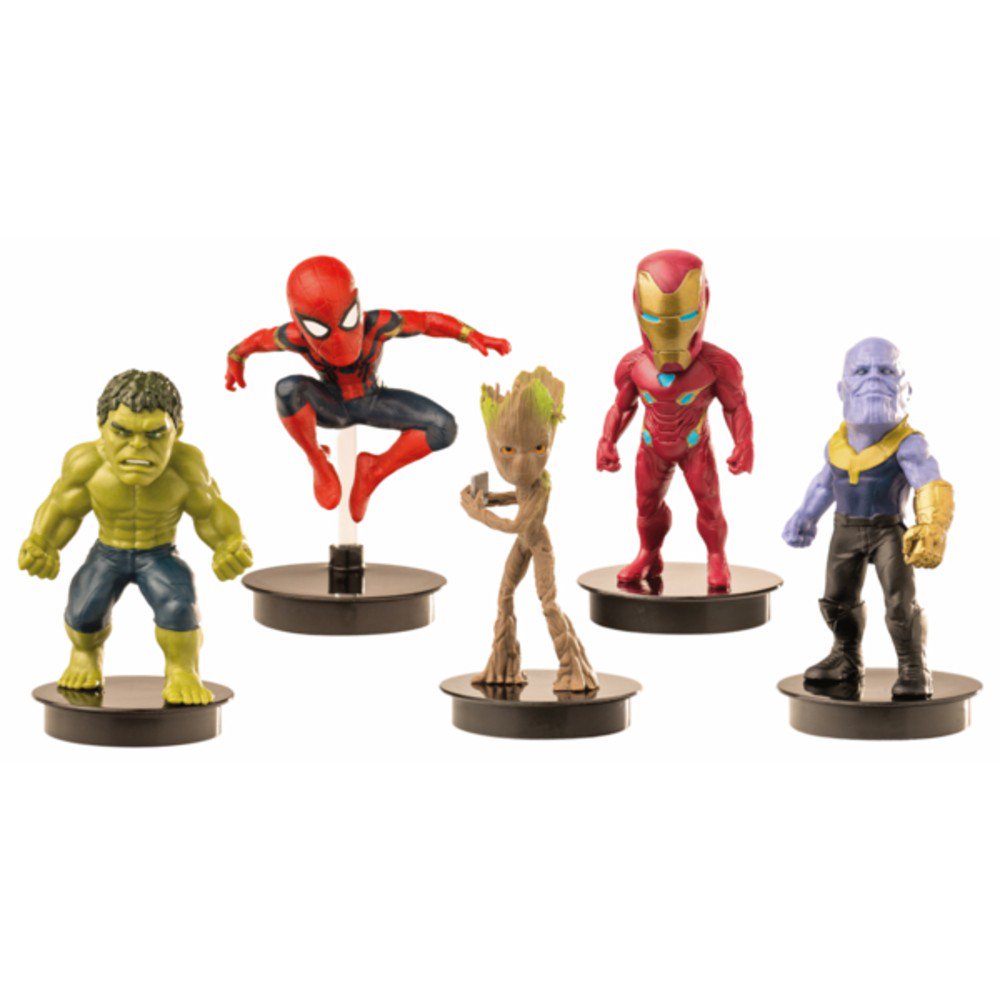 Aqui está toda a gangue ao lado de Homem de Ferro e The Hulk. Enquanto o Gigante Esmeralda  não parece diferente, Tony Stark está com uma armadura nova muito legal, que é claramente baseada em sua tecnologia de Bleeding Edge nos quadrinhos.
Fonte: CBM