Com a confirmação do derivado pela HBO MAX, House of Dragons, só teremos que aguardar e torcer pelo melhor. Nada melhor do que fazer isso lendo Fogo & Sangue.
10– É Uma Leitura Mais Fácil
Para muitos fãs da série, os romances de A Song Of Ice And Fire podem ser incrivelmente intimidadores. Eles são longos, densos e mudam o POV regularmente (e nem sempre para outro personagem importante). No entanto, Fire and Blood é contado em um estilo muito diferente – como algo entre um livro de história e o tipo de história que seria contada por bardos que viajam pelo mundo de Game of Thrones . Como tal, é direto e fácil de ler, embora ainda seja um tijolo de um livro. Para quem quer aprender mais sobre Westeros sem enfrentar toda a série, Fire and Blood é o lugar perfeito para começar.
9-Para Fazer Backup De Suas Teorias De Fãs Favoritas
Os debates sobre a teoria dos fãs estão esquentando após o anuncio do derivado focado na casa Targaryen, os fãs vão podem relacionar, o que vai ou não entrar na série. Podem acrescentar bastante coisas também.
8– O DragonPit
Desde o início de Game of Thrones , King's Landing é uma capital grande e bem estabelecida – mas Fire and Blood remonta a um tempo em que era apenas uma vila. A cidade e o Dragonpit têm uma história fascinante, e como os fãs já viram com várias cenas de passagens subterrâneas e caminhos ocultos, os segredos de King's Landing podem ser extremamente importantes para os invasores.
Além disso, embora o Dragonpit não tenha sido muito destacado na série (ele finalmente apareceu na série da sétima temporada de GOT), ele também tem uma história fascinante.
7-Para Saber De Onde Vêm Os Ovos De Daenerys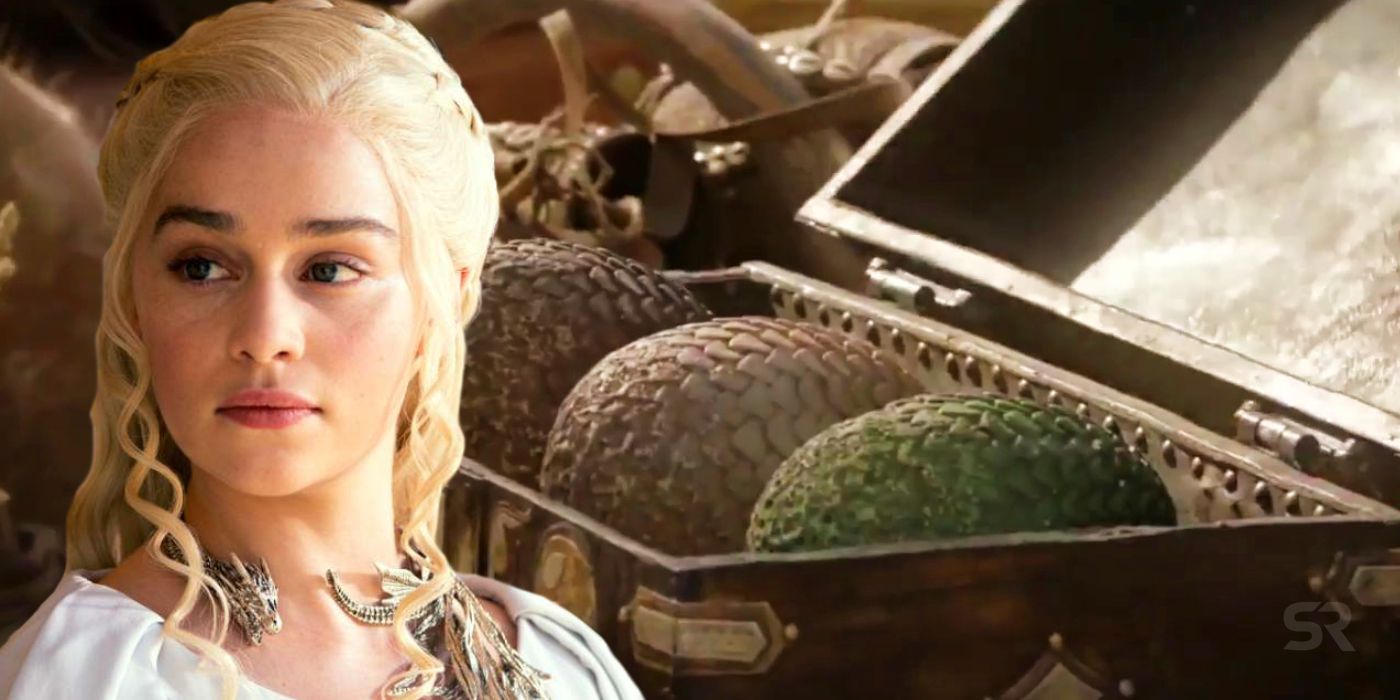 Uma das maiores perguntas em Game of Thrones é como Daenerys acabou com ovos de dragão fossilizados em primeiro lugar – de onde eles vieram, se os próprios dragões haviam morrido há muito tempo? Bem, pode não ser 100% confirmado (George RR Martin não é um grande fã de confirmações), mas os leitores de Fire and Blood têm uma teoria sólida sobre quem primeiro pegou os ovos de Dragonstone e como eles chegaram a Daenerys.
No livro, é contada uma história de Lady Elissa Farman (uma das favoritas da rainha Rhaena Targaryen) que roubou três ovos e partiu para explorar o mundo. Se esses são os mesmos três, não há apenas um pequeno aceno para o futuro no próprio livro.
5-Para Entender Como Funciona A Sucessão Targaryen
Uma das maiores perguntas da 8ª temporada é o que acontecerá quando Jon Snow descobrir que ele é realmente Aegon Targaryen (Para quem não presta atenção, ele é o filho secreto do casamento secreto entre Rhaegar e Lyanna Stark e o sobrinho de Daenerys). Alguns teorizam que Jon enfrentará sua rainha quando descobrir … mas Fogo e Sangue mostram que a linha de sucessão não é nem de longe tão simples.
4 -Outras Famílias Com Sangue Valiriano Têm Uma Chance de montar num Dragão
Não são apenas os Targaryens que são conhecidos por se relacionar com os dragões, mesmo que eles certamente tenham a melhor chance. Outras famílias com sangue valiriano conseguiram fazê-lo.
Quando alguém se torna um cavaleiro do dragão depois de se unir a um dragão, o dragão não permitirá que mais ninguém o monte pelo resto de sua vida, por isso é um compromisso muito sério a ser feito – pelo menos pelo dragão. Portanto, presume-se que o vínculo deve ser bastante forte. A família Velaryon é outra família canônica conhecida por montar dragões, assim como alguns bastardos Targaryen.
3 Saber O Que Esperar Das Batalhas De Dragões
Veremos batalhas colossais na série House of Dragon como nunca mostradas na série Game of Thrones. Só de ler já te deixará hypado para o que virá. As descrições são de tirar o folego.
2-Para Entender A História De Daenerys
Além de qualquer outra coisa, porém, este é o livro perfeito para aqueles fãs que querem realmente entender a história de Daenerys e a de House Targaryen. É fácil para os telespectadores verem aquela casa tão malvada – os únicos Targaryens que passam muito tempo na tela (mesmo em menções) são conquistadores, o Rei Louco, Viserys (que teria sido outro rei louco). .. e Daenerys. No entanto, Fire and Blood mostra as coisas incrivelmente boas que os Targaryens fizeram como governantes, assim como as ruins. Esta é a melhor maneira de entender a Casa Targaryen como muito mais do que os governantes derrubados depois que seus dragões foram destruídos, e vale a pena entender.
1 -E claro aquecimento para a série derivada
Ler te deixará preparado para o que está por vir. A historia da Familia Targaryen é muita rica, e não se sabe se a série vai deixar algumas informações de fora ou não. Então aproveite.