Baseada na série dinamarquesa de sucesso Forbrydelsen, The Killing nos apresenta bons episódios em sua primeira temporada. Ambientar a série em uma Seattle fria, cinzenta e chuvosa trouxe um clima necessário para uma série que envolvia um assassinato a ser desvendado. Lembrando claramente as locações do filme sueco, Os Homens que Não Amavam as Mulheres. Cada episódio traz uma sensação de incerteza, insegurança e claustrofobia, e junte isso com uma fotografia belíssima.
The Killing envolve o expectador logo no episódio duplo da série, em que somos apresentados os personagens, a história e claro, ao crime a ser desvendado. E então começa a jornada da série em agradar a crítica, conquistar os fãs e acima de tudo manter uma qualidade atingida no piloto no decorrer da série.
A história se inicia com a partida da detetive Sarah Linden (Mireille Enos) da policia de Seattle , é seu último dia de trabalho e ela vai sair não só da policia, mas da cidade e da vida que ela tem para se casar novamente. Contudo, Linden precisa treinar seu substituto, um novato chamado Stephen Holder (Joel Kinnaman), que saiu da narcóticos de uma cidadezinha interiorana próxima a Seattle e agora entrou para a homicídios.
Mesmo com qualidade de roteiro e com todo o ótimo desenvolvimento de personagens, há certo excesso de coincidências no caso de Rosie Larsen, especialmente na primeira temporada. Especialmente no que envolve o professor Ahmed. Mas o carisma e a química de Linden e Holder compensam praticamente tudo.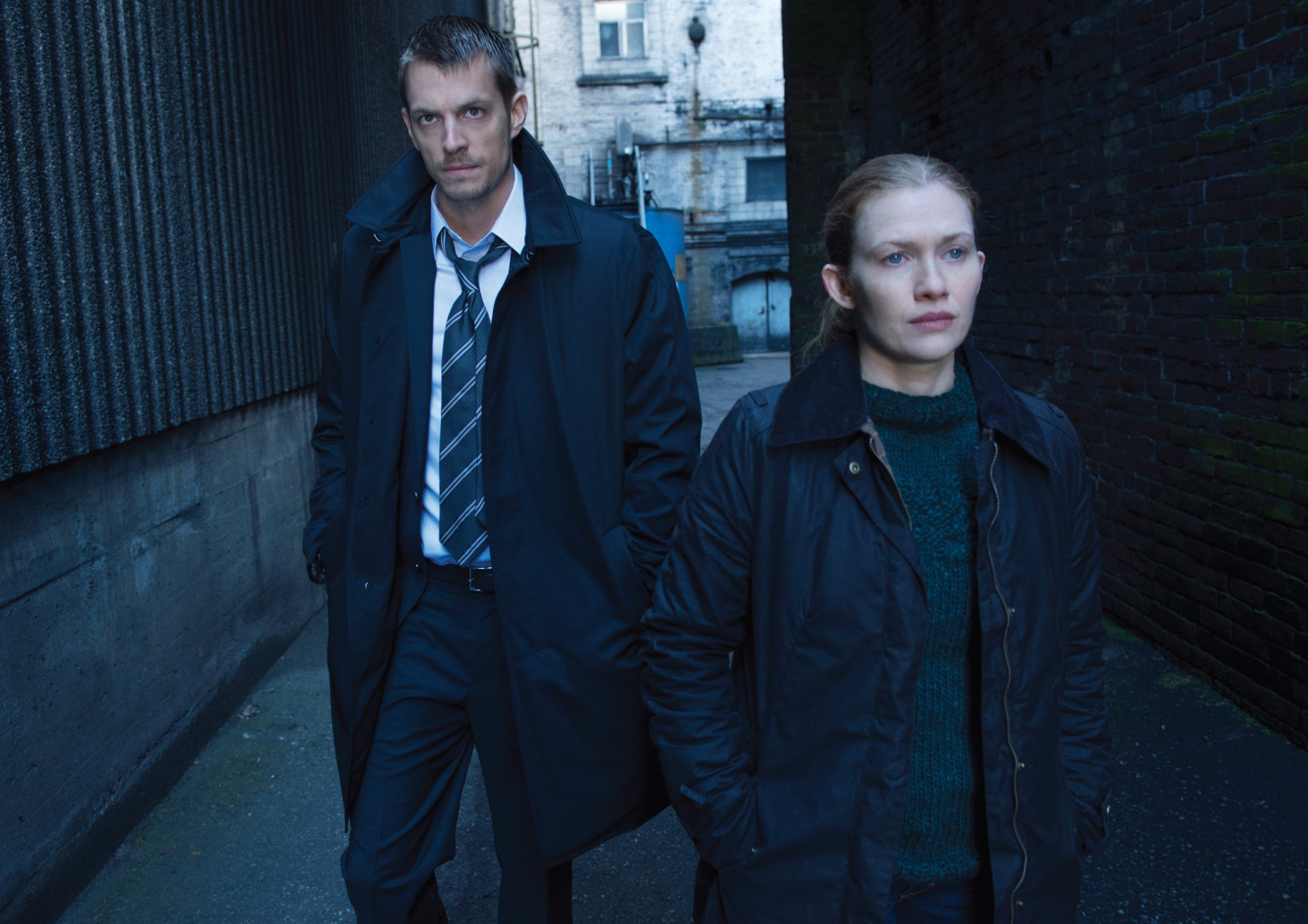 A segunda temporada se encerra com a resolução do caso de Rosie Larsen e a série teve seu fim anunciado pouco depois do fim da temporada. O caso se estendeu por duas temporadas , porém a série foi resgatada para uma terceira temporada.  Nesta segunda, a decadência de Linden desde o inicio paranoico em seus primeiros episódios até ela finalmente ir parar em um hospício é testemunhar um belo arco dramático.
Assim como o arco de Linden, o arco de Darren Richmond (Billy Campbell) foi incrível, infelizmente Darren não tem a mesma importância que os dois detetives na série, dramaticamente falando, ele fez uma enorme falta durante a terceira temporada, pois seu arco foi interessante, mas um tanto dispensável na primeira temporada, mas profundo nesta aqui.
A terceira temporada de The Killing consegue ser superior às duas primeiras, nos fazendo conhecer ainda mais Linden e resgatando um caso de seu passado. O elenco é ainda mais sensacional e a trama nos envolve sem dificuldade, como sempre foi. O fina desta temporada  tem um gancho absurdo e a série  havia sido cancelada de vez pelo AMC.
 Mas uma quarta temporada veria acontecer, graças a Netflix que comprou os direitos, e a série foi ressuscitada. Uma ótima oportunidade de dar a The Killing , um fechamento de arco, com um altíssimo nível, com um desenvolvimento ainda maior dos personagens principais e com a adição inestimável de Joan Allen como a arrogante Coronel Margaret Raynes e de Tyler Ross como o jovem Kyle, cujos segredos de sua família vão aos poucos destruindo o pouco que lhe resta de sanidade.
Todas as pontas soltas da história foram amarradas . Com o tema família como plano de fundo durante toda a série, tanto ao redor dos casos investigados quanto envolvendo os protagonistas, o enredo subjetivo de The Killing retratado com maestria. Os episódios duplos que finalizam não só a temporada quanto à série, conseguem fazer o final que as duas primeiras temporadas não tiveram, um bom assassino, uma boa explicação, coerência e ainda assim surpresa.