Graças a uma postagem no Instagram de Chris Hemsworth, sabemos agora que o ator está definido para começar a filmar  Thor: Love and Thunder  ainda esta semana.
Histórias anteriores parecem indicar que as filmagens já podem ter começado, mas com Hemsworth confirmando que começará a filmar nos próximos dias, os fãs podem ficar tranquilos sabendo que o filme está em produção.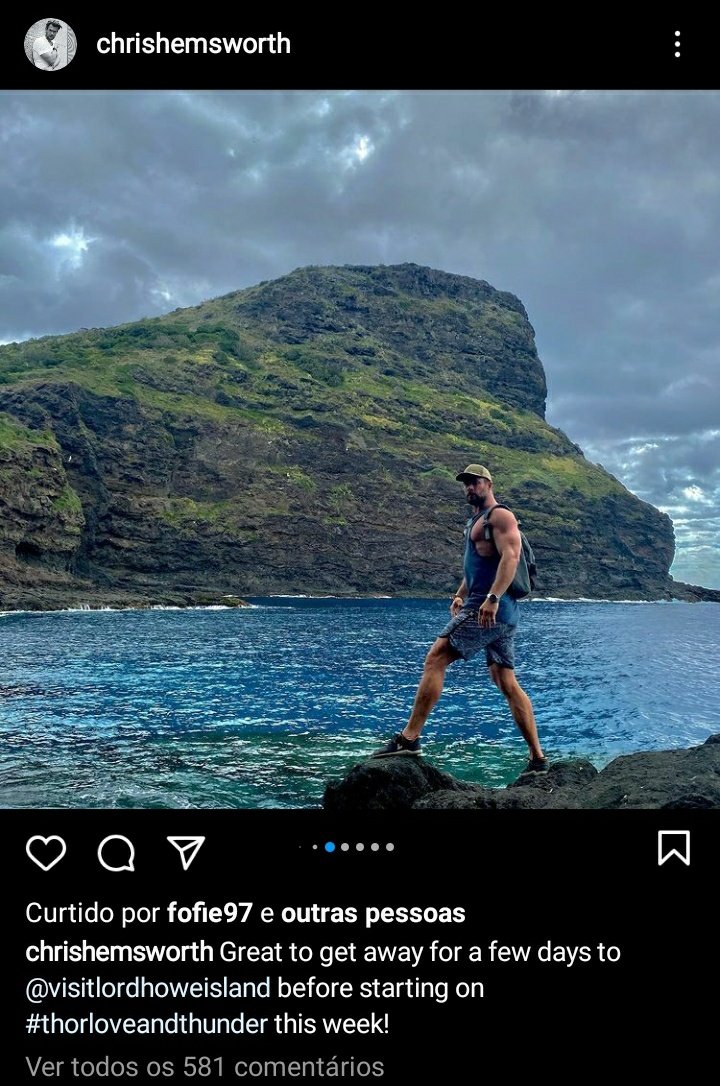 "Ótimo passar alguns dias na Ilha de Lord Howe antes de começar Thor: Love and Thunder esta semana!"
Esta confirmação só pode significar coisas boas para o futuro de Thor: Amor e Trovão . Com o elenco chegando lentamente a Sydney para as filmagens, parece que a produção começou ou começará em breve.
Isso não significa apenas que podemos obter fotos de cenários ou outros itens oficiais da sessão, mas fotos de roupas ou cenários provavelmente começarão a vazar assim que a equipe realmente iniciar a produção. Eles podem apenas fornecer um vislumbre de novos trajes ou locais, mas também podem ajudar a sugerir ou esclarecer certos detalhes da história.