A série animada anunciada em 2018 finalmente está saindo do papel, e ganhou sinal verde para o Disney+
De acordo com os portais Deadline e CBR, os canais Disney e a Marvel estão desenvolvendo uma animação baseada na história em quadrinhos Moon Girl and Devil Dinosaur, criada em 2015 por Brandon Montclare, Amy Reeder e Natasha Bustos.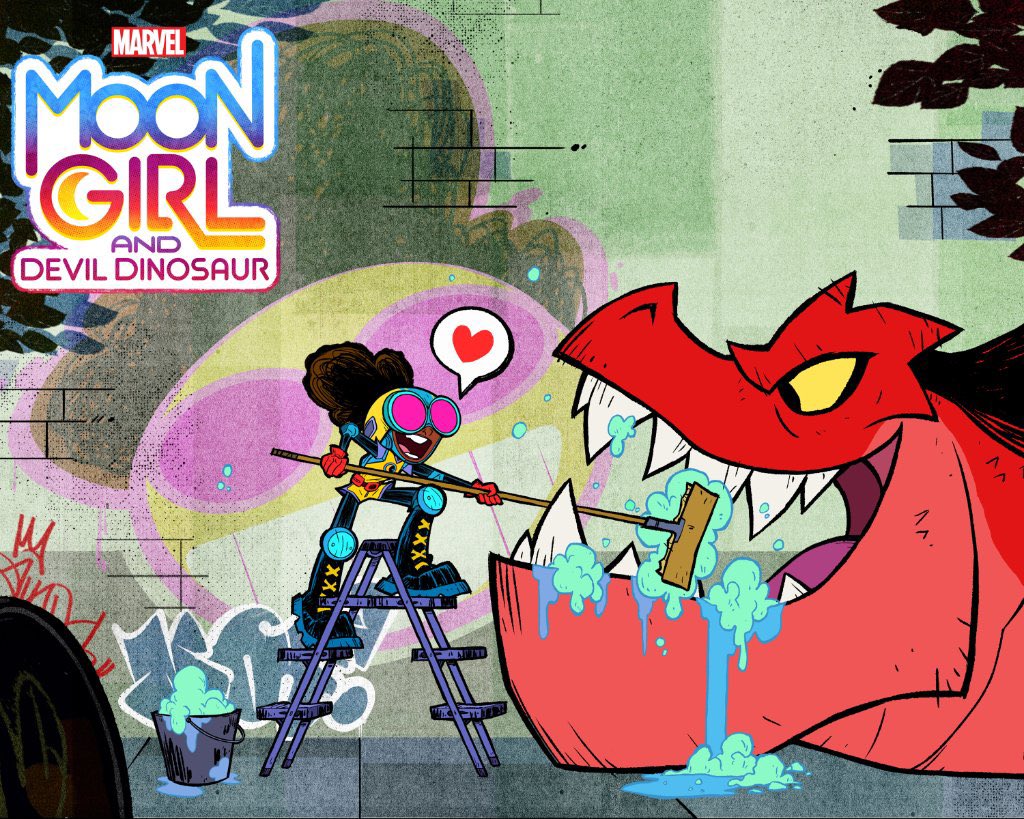 O ator Laurence Fishburne, mais conhecido por Matrix, e que em breve estará nos cinemas em Homem-Formiga e a Vespa interpretando o Dr. Bill Foster, produzirá a série junto a Helen Sugland, produtora executiva da série Black-Ish, através da Cinema Gypsy Productions e da Marvel Animation.
A atriz e cantora Diamond White ("The Bold and the Beautiful", "The Lion Guard" da Disney) vai estrelar como Lunella Lafayette (também conhecida como Moon Girl) na série de animação altamente antecipada do Disney Channel "Moon Girl e Devil Dinosaur da Marvel", com estreia prevista para em 2022.
Também entrando no elenco principal estão Alfre Woodard ("Luke Cage da Marvel") como a avó de Lunella, Mimi; Libe Barer ("Sneaky Pete") como o melhor amigo e empresário de Lunella, Casey; Sasheer Zamata ("Saturday Night Live") como a mãe de Lunella, Adria; Jermaine Fowler ("Superior Donuts") como o pai de Lunella, James Jr .; Fred Tatasciore ("Marvel's Avengers Assemble") como o único Devil Dinosaur; e Gary Anthony Williams ("Doc McStuffins" da Disney Junior) como o avô de Lunella, Pops. O produtor executivo da série Laurence Fishburne fará a voz do papel recorrente de The Beyonder,