A conta do Wide World of Sports no Twitter postou uma  foto  do ator Chris Hemsworth e do diretor Taika Waititi acompanhados por Jeff Goldblum participando de uma partida de rugby na Austrália na sexta-feira. Isso foi apontado pela primeira vez pelo  Multiverse de Murphy .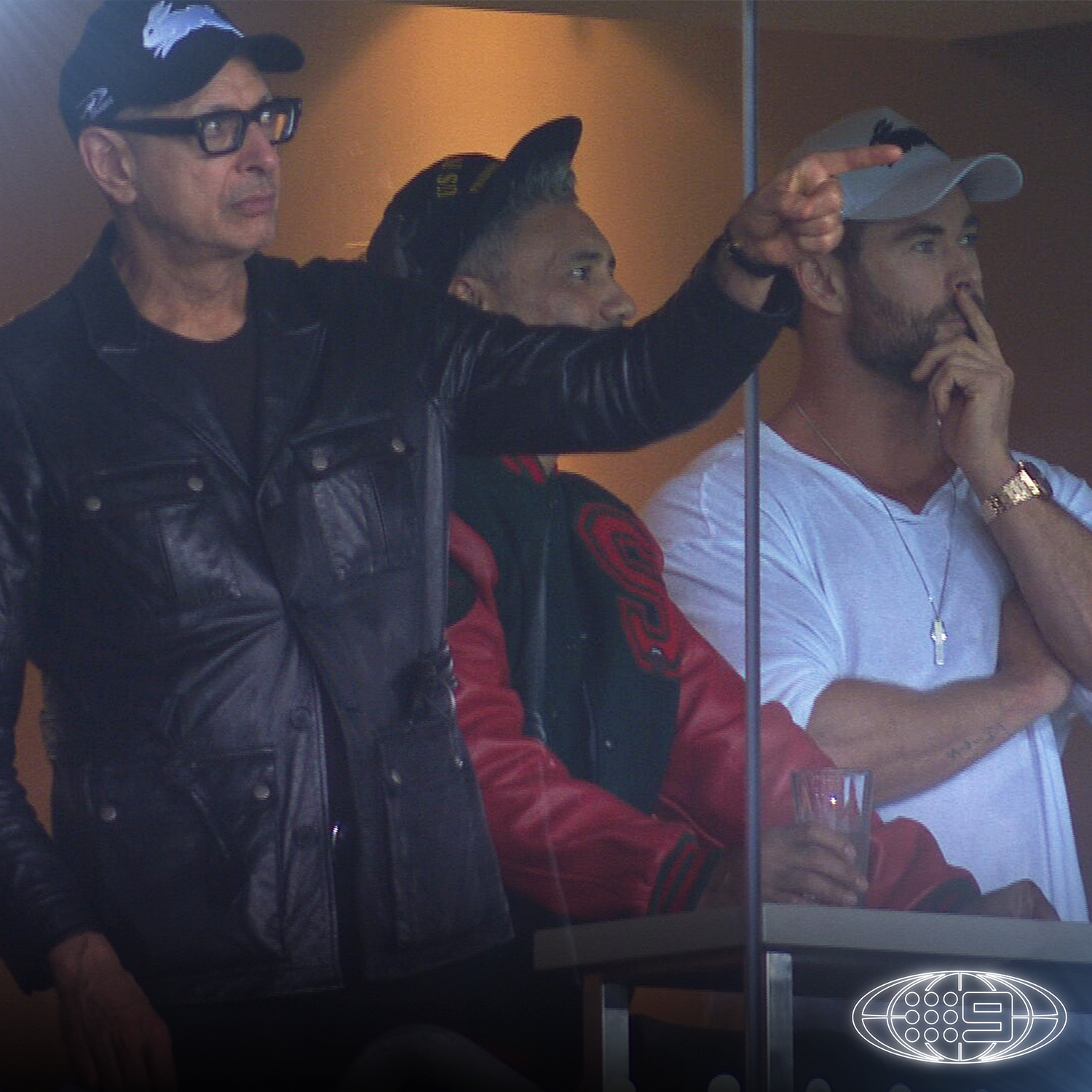 Isso não significa definitivamente que Goldblum se juntou ao elenco de Thor: Love and Thunder como o Grande Mestre, pois há atualmente uma série de grandes filmes sendo filmados na Austrália, mas o ator não parece ter nenhum outro projeto alinhado para justificá-lo Estando lá.
A última vez que os fãs viram o Grande Mestre de Goldblum foi na cena pós-crédito de Thor: Ragnarok enquanto ele tentava reprimir uma multidão enfurecida e declarar sua revolução um "empate". Fãs mais dedicados saberão que Goldblum também estrelou um curta intitulado Team Darryl , que foi incluído no Blu-ray de Thor: Ragnarok .