Recentemente, descobrimos que a Warner Bros. está planejando o lançamento de uma novo selo da DC Films que irá adaptar algumas histórias autônomas muito diferentes que se diferenciam do universo estendido que criaram. O primeiro deles será uma história de origem no estilo "Taxi Driver" para o Coringa e é claro que o estúdio tem grandes planos para este selo.
Então, quais projetos seguirão esse? Demos uma grande especulada no que acreditamos serem as oito possibilidades mais prováveis ​​para o que poderia vir em seguida para esses filmes da DC Comics.
8- O sindicato do crime
Uma versão alternativa da Terra da Liga da Justiça, O Sindicato do Crime é um grupo interessante de vilões que definitivamente têm o potencial de brilhar no cinema. O problema de usá-los em um futuro filme da Liga da Justiça é que o elenco teria que assumir o duplo dever e isso é problemático por uma série de razões. No entanto, um filme independente significa que Warner Bros. poderia lançar um novo grupo de atores como os homólogos do mal de Batman (Coruja), Mulher Maravilha (Supermulher) e Super-Homem (Ultraman).
Aproximando-se de suas origens torcidas e como os vilões trouxeram a ruína em seu mundo, essa posição muito diferente na Liga da Justiça provavelmente seria convincente para fãs e não-fãs. Suponho que a única pergunta com essa é quem eles devem ser enfrentados, mas a última iteração da equipe que levou sua eliminação foi contra o Anti-Monitor , seria um bom lugar para começar
7-O Reino do Amanhã
O Reino do Amanhã é bastante sombrio, mas com base no que sabemos sobre essa história de origem do Coringa, isso provavelmente se encaixará no que Warner Bros. está planejando para essas histórias autônomas. No futuro próximo, as coisas se levantarão com heróis como Superman e Batman forçados a sair da aposentadoria para assumir o controle de uma nova geração de vigilantes que estão lutando contra o crime de forma preocupante e extrema.
Essa é uma explicação simplificada, mas não há como negar que um conto de caráter cheio de ação, como esse, funcionasse maravilhosamente. Afinal, a novidade de introduzir versões antigas de personagens favoritos de fãs em um cenário futurista geraria muito zumbido e, se fosse desenhada após o trabalho do artista Alex Ross, também poderia ser visualmente impressionante. Isso precisa ser uma história autônoma e não se encaixaria no Universo Estendido da DC, então não há realmente nenhum motivo para não liberar isso sob esse banner.
6-Titãs: O Contrato Judas

O Contrato de Judas  foi um dos títulos mais bem sucedidos da DC por um tempo e, enquanto uma série de TV em live action está em andamento,os fãs querem ver a equipe no cinema, ao que parece a Warner não tem planos para eles serem integrados ao Universo Estendido da DC, um filme isolado seria uma ótima opção teste para os personagens, para aqueles que não conhecem a história.
Com isso, parece improvável que Joe Manganiello interprete o Slade Wilson em The Batman, ele poderia assumir o papel aqui, possivelmente como líder, enquanto os super-heróis adolescentes desempenham um papel de apoio.
5-Superman: Entre a Foice e o Martelo
Entre a Foice e o Martelo é uma história de Elseworlds que segue a vida de um Kal-El que caiu com sua nave na União soviética da Rússia e não na América do Norte. Ele juntou-se ao conto por conquistas muito diferentes , rumores já estão girando que uma ação em ação no título de Mark Millar estaria em andamento. Agora, sabemos sobre esse novo selo da DC Films, faz sentido que provavelmente esteja sendo desenvolvido ,e que provavelmente seria interpretado por outro ator.
Dado o clima político atual, é fácil ver um thriller político temático de super-heróis, como este, que vai bem. Após a resposta mista ao Homem de Aço e Batman vs Superman, isso é difícil de dizer com certeza, mas seria uma pena não fazer algo com uma história tão inventiva e original.
4-Novos Deuses de Jack Kirby

Depois que Jack Kirby foi  para a DC Comics, ele criou os Novos Deuses que originalmente seria da Marvel  , uma história de estilo de space opera.  Tentando encaixar um filme como esse no Universo Estendido da DC  seria um desafio, especialmente com Zack Snyder apresentando Lobo da Estepe e Apokolips em Liga da Justiça. Uma aventura autônoma, enquanto isso, poderia mergulhar nesse mundo assim como  Thor: Ragnarok  fará , esta aventura  representaria  uma chance muito real de ser um sucesso. Com visuais únicos, personagens estranhos e uma configuração diferente de qualquer outro filme de super-heróis, Novos Deuses  poderia ser um marco para o subgênero de super heróis
3–Arqueiro Verde: Supermax
Neste caso seria o desenterramento de um antigo projeto, Arqueiro Verde: Supermax é um filme que estava no trabalho muito antes da DC Films existir. A premissa era que o Arqueiro Verde  seria erroneamente preso e forçado a escapar para salvar a si mesmo, cruzando caminhos com vilões como Lex Luthor e Coringa  ao longo do caminho. Tinha potencial, mas nunca aconteceu e isso permitiria  uma incrível aventura autônoma R-Rated para herói.
Oliver Queen é um personagem que merece um melhor  tratamento nos cinemas e, essa abordagem seria algo novo e diferente de qualquer outro filme de DC Comics (ou Marvel). Em termos de orçamento, um filme como este com cenas de luta no estilo de algo como The Raid é provavelmente o tipo exato de projeto que a Warner Bros. deve está procurando.
2-Arkham Asylum
Arkham Asylum, foi uma grafic novel inovadora lançada logo após o Batman de Tim Burton atingiu os cinemas. Seguindo o Cavaleiro das Trevas como ele tentou pôr fim a uma revolta nesta icônica localização de Gotham City, o herói aparece cara a cara com vários vilões, joga um jogo retorcido de ''esconde e esconde'' com o Coringa e aprende a origem do fundador do asilo, Amadeus Arkham.
Tudo isso parece ser a base perfeita para um filme autônomo e há muito tempo atrás que Warner Bros. estava pensando em um filme do Batman com o Capuz Vermelho lutando dentro do Arkham Asylum. De qualquer forma, um filme R-Rated como este definido em um local singular poderia ser incrível. A Warner gosta de histórias do Batman mesmo, pelo meno que escolha as mais inusitadas.
1- Lobo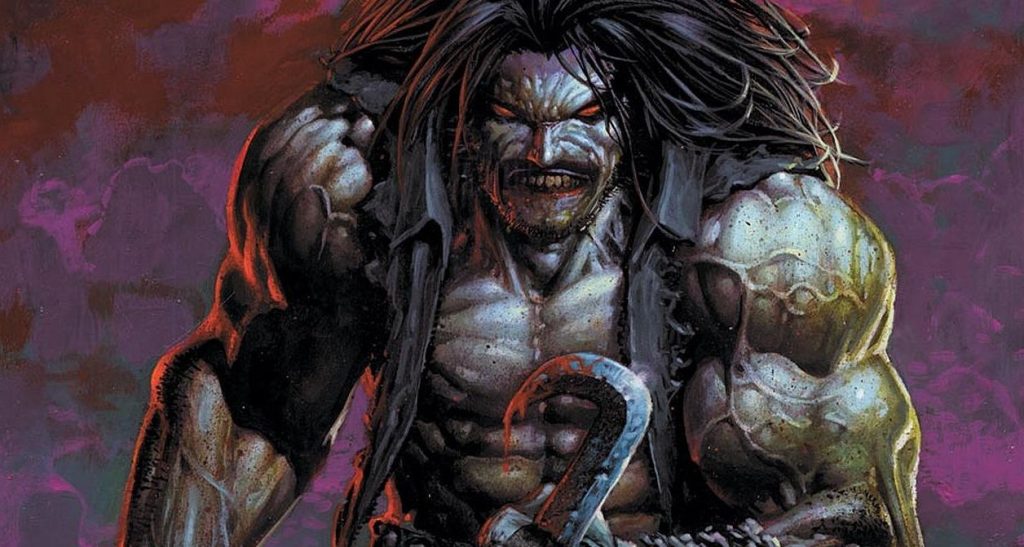 Este aqui, os fãs clamam loucamente por uma versão em live action. Lobo é um Anti- herói , alienígena humanoide nascido no planeta Czárnia há mais de 400 anos. Tem 2,0 metros de altura e pesa 138 quilos. Tem a pele branca, duas manchas negras acima da boca – as quais, de longe, assemelham-se a um bigode – e mais duas manchas negras em torno dos olhos vermelhos. É uma versão brucutu de heróis estereotipados dos anos 70/80, mas o personagem é muito interessante.
Uma história com Censura R, seria ideal para ele, não menos do que isso, suas histórias são repletas de violência, assim como Spawn: O Soldado Inferno ganhará uma nova versão em live action, o Lobo seria um plus a mais ao subgênero de heróis trazendo um frescor. Ele definitivamente não se encaixaria no Universo Estendido da DC, mas um filme independente seria uma ótima oportunidade para o personagem.